The Gold and Shamrock is
The Irish Gift and Dance Store
MAE AND PADDY BUTLER FEIS
Sat. May 11, 2013
Brought to you by the East Toronto Irish Arts Association
formed by parents and friends of the Gilchrist-Canavan School of Irish Dance competition starts at 8:45am
Centennial College, Athletic and Wellness Centre
941 Progress Ave, Scarborough Ontario
Special guest chef judge for the soda bread competition at 12:15 pm.
The treble reel, special child and tir na nog entries will be donated to
Surfers' Healing, A foundation for Autism
Perpetual trophies will be awarded in some treble reel competitions
Music competition for singing and instrument
Juried Art competition, photography, poetry and short story


Tir Na Nog for the little beginners!
Separate vendor, food and camping area with tables and chairs
Bleachers and limited camping in gym (no blankets please)
Tons of outdoor picnic space
Free supervised dress resale area

Photography by Michelle Quance with media wall
Ample ample parking!
Great food and a licensed bar available as well!
A STORY TO BE TOLD
NOW AVAILABLE AT THE GOLD AND SHAMROCK
SIGNED COPIES OF THIS WONDERFUL COFFEE TABLE BOOK ARE NOW AVAILABLE
SALE PRICED AT $40.00 (REG $65.00)
ALSO AVAILABLE - KANATA (THE DVD)
SALE PRICED AT $20 (REG $25.00)
OR
COMBINE YOUR PURCHASE
BOTH BOOK AND DVD $55.00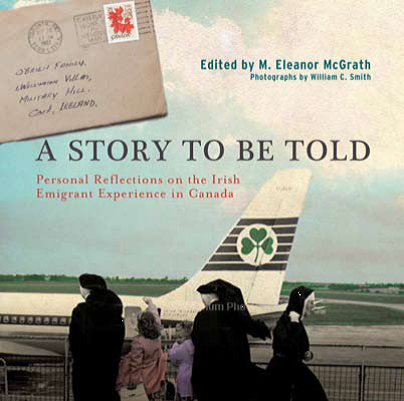 About Us

The Gold and Shamrock has been serving the GTA for over 20 years and for the past 3 years Monika, Michael and their family have been continuing that tradition.

Monika has been a Dance Mom for over 20 years while living in Canada and Ireland. With 5 children, all of whom have danced we has seen the evolution of the Irish dance scene and welcome the choices that are available to dancers.

Ireland has a beautiful and long heritage that results in many beautiful gifts.

In the store you will find china, crystal, linen ,clothing, music, jewellery, brass-ware, cutting boards, wedding items, perfume, turf, knitwear, wool,hats, sweets, crisps ,biscuits and so much more.

We moved the store to Leslieville to allow for easier access to the store . We are easily reached by car and public transport.

Services

We have a great selection of gifts for every occasion and a full range of dance supplies and accessories

1298 Queen Street East

Leslieville

Toronto, Ontario

M4L1C4

Phone 416-264-2185

Fax 416-264-0810

Email goldandshamrock2@gmail.com

Twitter @GoldandShamrock
The Wee Irish Shop
The Gold and Shamrock, irish dance and gifts shop based in the heart of Leslieville