Our Gift store is now only online
Our Irish Dance Supplies are available
By Appointment only at
400 Old Kingston Road next to our old location
400 Old Kingston Road, Scarborough, Ontario, Canada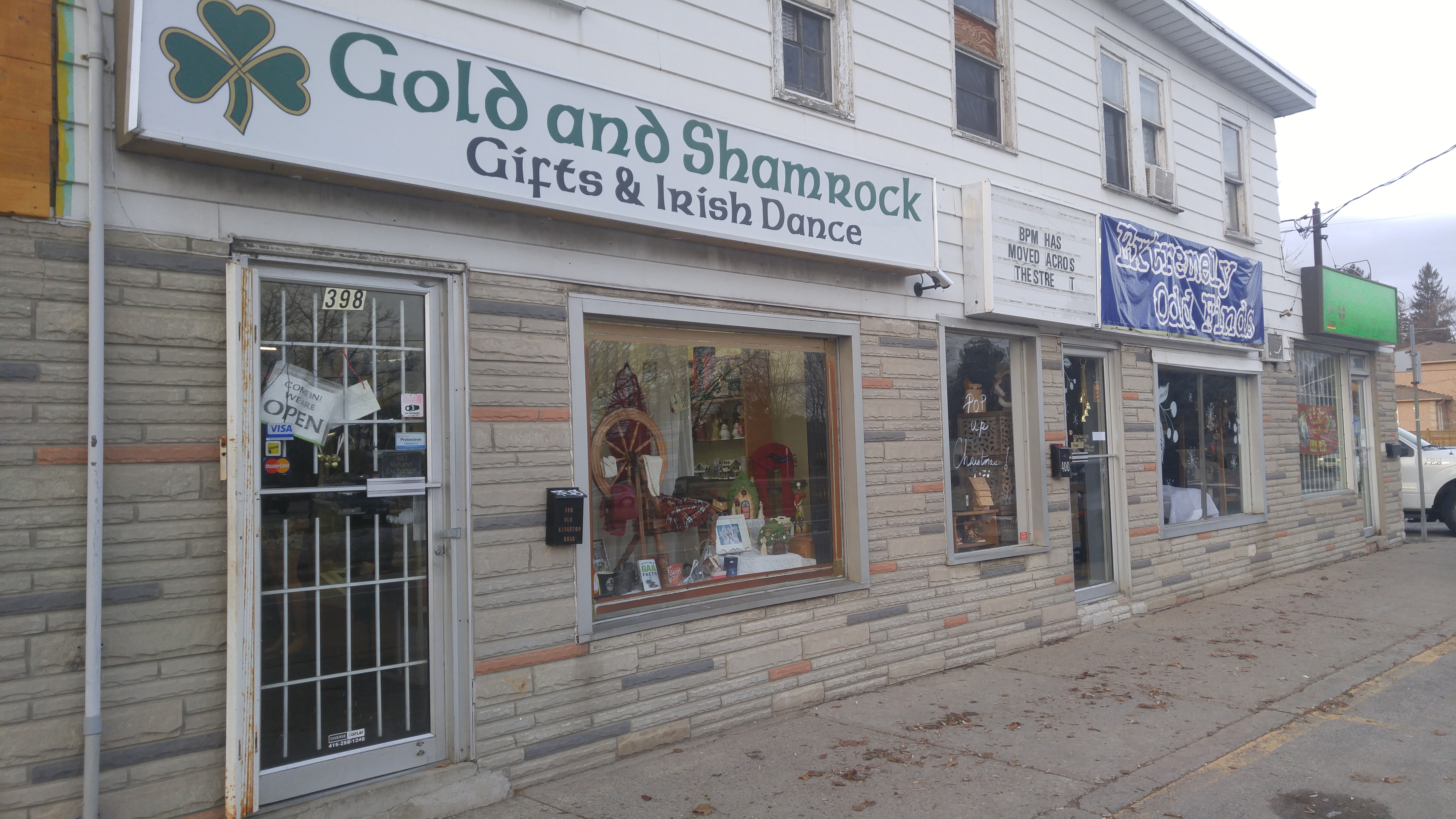 Local Directions
If coming on the 401 highway, take the Meadowvale Exit, head south on Meadowvale Road to Kingston Road - opposite direction of the Toronto Zoo. Turn right onto Kingston Road. At the first set of lights the road splits in two, stay to the right, this is Old Kingston road. We are located in the second building on the left side.
If coming East on Kingston Road, take exit to Lawson Road, turn left at stop sign and left at traffic lights. We are the building beside Teds Restaurant on the left.
If you are travelling a long distance and you are coming for dance shoes, please call first to make sure we have the shoes in stock and are not at a feis!
LOOKING FOR SOMETHING SPECIAL ? USE THE CONTACT FORM OR CALL THE STORE.

WANT TO ORDER ONLINE? CLICK ON THE SHOPPING LINK.